Your Events at Techvana
If you would like to book an event in one of our unique spaces then please contact us using the form to the right or call us on +64 9 2220013.
Upcoming Events…
Previous Events…
Open Gaming Night

Hang out. Play games. Meet other gamers.
Techvana's Open Gaming Night is a casual get together where guests can play classic video games, bring their own board games, view our vintage technology collection, and hang out with other game and tech enthusiasts. We plan to host this as a weekly event while occasionally featuring prizes and exclusive game releases from our sponsors.
HackerNest

About Us:
HackerNest is an international nonprofit uniting local tech communities through unpretentious Tech Socials and hackathons. We cram lots of smart, accomplished people into a room with free drinks. Our relaxed, down-to-earth events attract a diverse and highly technical membership. Strict no-douchebag policy.
Public Open Day
Techvana hosted its first public open day last February 27, 2016. Visitors were able to experience and enjoy our ever expanding collection thanks to Dinith, our workshop manager, who spends most of his time restoring many of our fascinating tech artefacts donated to us by our wonderful supporters.
We loved seeing the enthusiasm our exhibits brought to our guests and thoroughly enjoyed hearing the nostalgic memories they had shared with our vintage technology pieces.
We are always looking for ways to make our museum experience more accessible, engaging, and informative for our guests. We encourage you to share your thoughts about Techvana on our Facebook Page.
Should you wish to set an appointment for a visit or attend another public open day, click here.

Fighting on The Streets

Summer Holiday Computer Classes

It is always a privilege to experience the  enthusiasm of young developing minds and how quickly they adapt to the subject matter offered through these courses.
The biggest thrill we experienced during these scheduled bookings is how keen they are when they get a break to engage with the old technology and how it relates in the modern world.
Website: grandtraining.co.nz
Ntec End of Year Networking event

Ntec's End of Year event gave students the opportunity to showcase their creativity and talent by presenting their thesis proposals to industry professionals.
The students presented their proposed applications including its feasibility and practicality in day to day life including the time frames involved in the development of their app.
On conclusion of the presentations students and guests had the opportunity to view and interact with the vintage computers and retro games. The students and guests shared their personal experiences about the exhibits and the impact on their life. Some of these were recorded for the future documentary and archive history.
Auckland ICT – Professor Sylvie Chetty
"Unplanned vs. Planned – Decision Making for Firms Entering New Export Markets"
Sylvie talked about the constant challenge business owners face when entering new export markets and how do you plan with uncertainty and little information?
Traditional goal-based planning constrains identifying new opportunities. Sylvie will share some insights about how companies create often unforeseen opportunities to select and enter new export markets.  Rather than plan the undo-able, entrepreneurs improvise by starting with their current resources and collaborating with others to create new opportunities.

Professor Sylvie Chetty's Bio
Professor Sylvie Chetty, Department of Marketing, University of Otago and Research Associate Uppsala University in Sweden. Sylvie has been doing research on how small and medium size enterprises (SMEs) grow through internationalisation. She has extensive research experience about how SMEs make decisions and create opportunities to expand in foreign markets. Her studies include SMEs from New Zealand, Australia, Sweden, Finland, Iceland and Spain. She has published her work in several international academic journals. Her presentation was based on her current Marsden funded research project about New Zealand, Australian and Finnish SMEs.
Auckland ICT  – A New Zealand First, Do you need plastic anymore?
Richard Horrell shared Sembles journey so far, some exciting future developments and current demonstration of Semble in action!!
Richard Horrell's Bio
Richard is Head of Commercial and Business Development at New Zealand owned company Semble (previously known as TSM NZ).Richard brings to the role more than 15 years' experience in mobile and telecommunications industries both locally and internationally. Richard's specialties are multi-stakeholder negotiations, driving business change and delivering commercial outcomes. Richard has previously held senior commercial and business development roles at Vodafone NZ, TelstraClear and WorldCom in the UK.
Semble is a unique collaboration between New Zealand's mobile network operators (2degrees, Spark and Vodafone) and Paymark – the company behind the majority of EFTPOS transactions in NZ. Together with banks ASB and BNZ, on March 31st 2015 they launched New Zealand's first mobile wallet.
Semble is essentially an app that lets you pay for things and transit using secure, digital versions of your credit and debit cards stored on your phone… but secure payments and transit are just the start. Soon Semble will expand its' services to include loyalty cards, offers, vouchers and much more.

Auckland ICT  – Social Media on Speed with Wanita Zoghby-Fourie  –  CEO of The Online Academy Ltd
We learned how can social media and digital marketing accelerate your business
What are the right questions to ask?
Which channels are best for your business and why?
How do you move from social media being a hobby to making returns on investment?
Wanita's bio
Wanita is a social media strategist, speaker, presenter and the CEO of The Online Academy Ltd. Recognised by World Wide Who's Who for dedication to leadership and excellence in learning and development, social media and digital marketing and change facilitation, she has a passion for taking the complicated and making it easy to understand using real world examples. She was on the Marketing Standards Generating Body (SGB) in South Africa who wrote the Marketing and Contact Center Qualifications.
She has spoken and trained people from all over the globe and has been invited to teach and speak in Chiang Mai, Australia, Koh Samui, America.
Wanita works with clients across 5 Continents where she takes an holistic approach to their business. Whether the client is just starting out in the world of online or whether they are already well into it, the tools, coaching, training and mind-set strategies she uses, enables the business to make positive changes and ultimately transform their online channels.
She currently runs 2 successful social media marketing and digital marketing businesses, is a Member of National Speakers Association New Zealand and supports her favourite charities, Project Jonah, Barnardos and Sustainable Cambodia. She is also a Rotarian and a Mentor for Auckland Tourism Events and Economic Development (ATEED)

AucklandICT – Windows 10, almost here, with Microsoft's Warwick Grey
This session discussed what one OS can mean for your business and personal life, across all platforms
Demonstrated the new/and reinvented features,  and the new browser plus lots more….
It included a brief demo of windows OS's, in the past.
Warwick's bio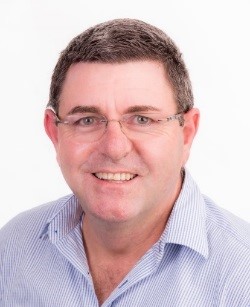 Warwick Grey was a founding director of publicly listed company Renaissance Corporation and has 25 years' experience of information technology developments after roles with Adobe Systems, Corel Corporation, Hewlett Packard, and Microsoft.
He is widely known as a subject matter expert on the SME sector and for explaining challenging technology concepts in easy to understand presentations and has presented for a wide variety of organisations including the Bank of New Zealand, The New Zealand Law Society, Spark NZ, The New Zealand Institute of Chartered Accountants, The New Zealand Chambers of Commerce, Home Biz Buzz, Rotary International, Business in the Community, Women in Business, SeniorNet, BDO Spicers, The Employers and Manufacturers Association, MyBiz, Vodafone and many more.
In conjunction with the Auckland Chamber of Commerce, Warwick developed and hosted many Technology event series including Business Club, Enabling IT, Right Click and Transform IT with several of these being toured nationally around New Zealand.
He has judged numerous business awards including Franchise Business of the year for Franchise New Zealand, 'Fast Pitch' for the University of Auckland Business Incubator – The Icehouse, The New Zealand Microsoft Partner Awards and is a contributing writer to numerous business magazines on technology matters.
In 2008 the New Zealand Business Excellence Foundation awarded him the title of 'Most significant contribution to business support by an individual' as part of the Vero Excellence in Business Awards.
He is currently a Partner Sales Executive for Microsoft New Zealand and is enjoying introducing New Zealanders to Windows 10 and the new mobile first, cloud first future. Here is his new Windows 10 Start Screen.

AucklandICT – Protecting New Zealand's assets – Cyber and Human
Dr Sarrafzadeh, HOD Computing, Unitec
This session discussed the role of the Centre for Computational Intelligence for Cyber Security, issues with imbalance of supply and demand of cyber security graduates (and what Unitec is doing about it), and how the challenge of cybersecurity can be turned into opportunities for New Zealand.
Cyber security is an issue. As demonstrated by the recent attacks on Sony and the White House, no company regardless of their mission and no nation is exempt from cyber attacks. Through monitoring of traffic into New Zealand, Unitec researchers have noted that New Zealand had significantly more attacks than a considerably larger country, Japan – suggesting that cyber criminals may see us as a soft target.

Dr Sarrafzadeh has a PhD in Computing, and years of both academic and industrial experience. Currently Professor and Head of Department of Computing at Unitec Institute of Technology in Auckland, New Zealand, Dr Sarrafzadeh is an experienced academic leader, an established researcher, with extensive industry networks.
Dr Sarrafzadeh's research interests are in the areas of Computational Intelligence for Cyber Security, Affective and Intelligent Systems and Machine Translation. To address the immediate and future needs of the industry, he has led the development of specialisations in cyber security, business intelligence, games and health software development. In recent years, Dr Sarrafzadeh has developed one of the world's first real-time facial expression and gesture recognition systems. He has also developed a novel vision based targeted advertising system which has been patented in New Zealand and internationally. Dr Sarrafzadeh is one of the founders/directors of the Centre for Computational Intelligence in Cyber Security (CICS) and the Centre for Computational Intelligence in Environmental Engineering (CIEE) at Unitec, with collaborators in NZ, Japan, China, Australia and the US, including several industry partners.
AucklandICT – Microsoft Cloud Platform Strategy
Nigel Parker, Director Developer Experience, Microsoft NZ
AucklandICT – Dr Ben O'Brien The Story, StretchSense
The Story Behind…


Aucklands ICT April's Guest Speaker Dr Ben O'Brien, CEO of StretchSence.
StretchSense is a spin out from the Biomimetics Laboratory at the Auckland Bioengineering Institute. The team has years of experience working with stretch sensing dielectric elastomers. In November 2012 they started StretchSense with the mission to make stretch sensing easy.

SparkLab – 70 Years of Digital Technology
From the humble beginnings of the first programmable computers, to the latest and greatest innovations we see today, Computing has advanced massively in the last few decades. Come and experience the evolution of the computer in this interactive exhibition. Tech gurus Techvana will be wheeling some of their antique, but fully functioning computers for you to play around on. This will be an awesome interactive showcase and definitely not one to miss.
AuckLAN
Techvana Geek Singles Mixer and Speed Dating Evening
DIGITAL NATIONZ 2014
DIGITAL NATIONZ 2013